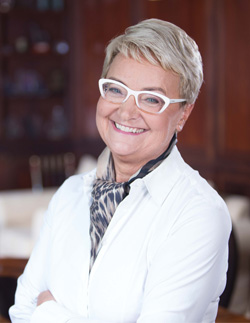 Henryka Bochniarz
Leader of a business community in Poland. Founder and head of the Polish Confederation Lewiatan since 1999. Vice president of BUSINESSEUROPE. Chair of the Social Dialogue Council - leading Polish institution focused on the national tripartite dialogue between the government, employers' and trade unions' organizations.
In 1990 she established Nicom Consulting that operated until 2010. The company provided professional advice on restructuring and privatization in Poland. She served as president of Boeing Central and Eastern Europe from July 2006 until December 2014. Member of the supervisory boards at Orange Polska and FCA Poland SA as well as member of the board of directors of Unicredit S. p. A. Since 2000, chairwoman of the joint Polish-Japanese Economic Committee. She runs an advisory and consulting company specializing in corporate restructuring and international investments.
Former Minister of Industry and Trade in Jan Krzysztof Bielecki's government, co-author of changes during the political system transformation period. Candidate for President of Poland in 2005. One of initiators of the Corporate Governance Best Practices Committee at the Warsaw Stock Exchange. Author of many publications devoted to micro – and macroeconomics as well as press comments on current socio-economic issues. She is the originator of the European Forum for New Ideas, international congress of business communities, economists and experts from the world of culture and politics devoted to seek meaningful solutions to the most fundamental problems facing Europe.
Engaged in social activities. Bochniarz is one of the most important voices in the dialogue on diversity, advocate for strengthening women's role in the public life and business. Co-founded the Congress of Women, which has become a significant social movement in Poland. Co-founder of the Nike Literary Award for the Best Book of the Year, one of the most prestigious literary awards in Poland. Member of the Support Committee of the Museum of the History of Polish Jews.
Awarded Commander's Cross with Star of the Order of Polonia Restituta (2014), prestigious Kisiel Prize (1998) for independent thinking and entrepreneurship and Andrzej Bączkowski Award (2003) for extraordinary contribution to development of social dialogue in Poland and activities beyond political differences. Decorated with the Japanese Order of the Rising Sun, Golden and Silver Star. In 2014, placed on the list of the 10 Most Influential Women in Poland by Newsweek magazine, in 2015 listed on similar ranking of 50 women that count by Gazeta Wyborcza. In 2016 honored with Women's Leadership Award of Global Women Summit.
She holds PhD in economics from the School of Planning and Statistics in Warsaw and is a former Fulbright scholar. Visiting Professor at the Minnesota University.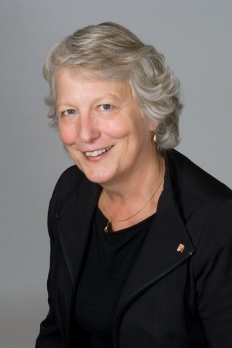 Jo Brosnahan

Jo Brosnahan is a professional director with an extensive background in governance and leadership, and in local government. She started her career in the logistics and transport industry, eventually becoming the Commercial Manager at the Northland Port. She was subsequently appointed CEO of the Northland Regional Council in 1991, and then CEO of the Auckland Regional Council until 2005.

As a Harkness Fellow and Aspen Scholar, Jo researched leadership in the US from 1995 to 1996. She now develops and facilitates leadership and governance programmes with clients including NZIM, IoD, the Chartered Institute of Logistics and Transport and Chartered Accountants Australia and NZ. Jo is a passionate New Zealander who believes that good leadership and governance are a key to success.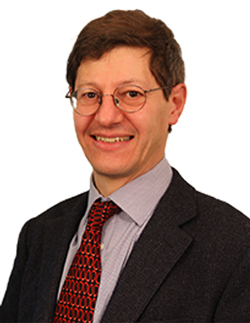 Prof. David Cebon BE, PhD, FREng, FIMechE
is a professor of Mechanical Engineering. He is a Fellow of the Royal Academy of Engineering, Director of the Cambridge Vehicle Dynamics Consortium and the Centre for Sustainable Road Freight, as well as a Managing Director of Granta Design Limited. He is also a Fellow of Queens' College Cambridge.
Professor Cebon leads an active research group concerned with the design and dynamics of heavy vehicle suspensions, road damage and the micromechanics of asphalt failure. He also has interests in the use of computers in engineering design and education. He has written numerous papers on the dynamics of heavy vehicles, traffic instrumentation, road damage and materials information management software.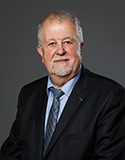 M. François LAVERGNE
Vice-Président du Conseil Général de la Moselle.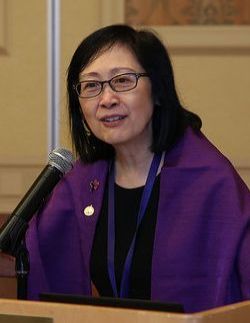 WiLAT Global Advisor Dr Dorothy Chan Hon. Fellow, CILT CILT International President 2013-14
Dr Dorothy Chan started her career in transport as a professional transport officer in the Transport Department of the Hong Kong Government. She retired as Deputy Commissioner of Transport in 2002 and was awarded the Bronze Bauhinia Star for her meritorious service. She is now the Deputy Director of the School of Continuing and Professional Education at the University of Hong Kong, and the Head of the Centre for Logistics and Transport. She obtained her Doctorate at the University of Hong Kong.
Committed to a career in transport and logistics, she has continued to pursue her professional development through CILT. Dr Chan has been a CILT member since 1978, serving the Hong Kong chapter as Honorary Secretary and becoming the first female President of CILT Hong Kong in 1989. She was an International Vice President of the Institute between 2003 and 2007 and became the International President in 2013. During that year, she launched WiLAT in Sri Lanka, oversaw the implementation of a new WiLAT logo, and opened a path for WiLAT to develop globally. She was awarded an Honorary Fellowship by the Institute in 2015.
She is the Chairperson of the Sustainable Agricultural Development Fund (SADF) Advisory Committee, a member of the Board of Directors of the Hong Kong Research & Development Centre for Logistics and Supply Chain Management Enabling Technology Limited, and is the Independent Non-Executive Director of MTR Corporation Limited, and AMS Public Transport Holdings Limited. In Dubai in 2015 she received an award given by UNASCO and was conferred with the honour of 'Global Role Model to All Women'.
The first Asian female President of the Institute, Dr Chan takes on the role of the Global WiLAT Advisor, supporting Aisha Ibrahim to develop WiLAT.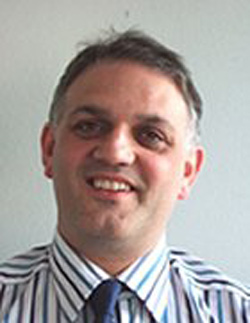 Jon Harris, Professional Development Co-ordinator for CILT


Jon Harris has over 25 years of professional experience in the fields such as transport and urban planning, sustainable logistics and training delivery. Since 2012 he has been holding the position of Professional Development Co-ordinator for CILT. His role is to ensure care for CILT's customers from the start to the finish of their professional careers. He is also responsible for maintaining high standards and quality across CILT's education qualifications and services, and develop new products, markets and training opportunities globally. He is a Member of the Royal Town Planning Institute and the Chartered Institution of Highways and Transportation. Mr Harris is responsible for qualification and CPD programmes as well as centre accreditation.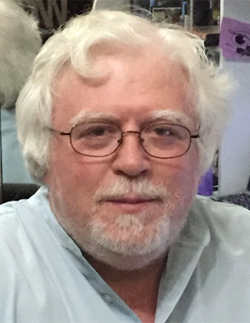 Associate Professor Kim Hassall: PhD MBus BA Dip CS Cert Log Mngt CPL FCILT


Kim is an international consulting academic who began his transport career as at the Bureau of Transport Economics in Canberra in 1987 and then progressed to being national manager Transport Operations and Transport Strategy for Australia Post before becoming the Foundation Chair at the National Truck Accident Research Centre in 2011. He is also a Director of the Industrial Logistics Institute and Chair of Education and Professional Development for CILT Australia. He holds a PhD and Masters degrees in the fields of freight productivity and efficiency, and is an applied mathematician by training. He has represented Australia in OECD and UN freight projects and has served on several national regulatory and industry freight committees. He has published over 100 reports and consultancies in the fields of freight productivity innovation and truck safety.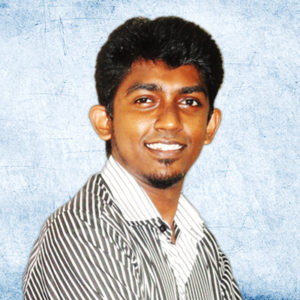 Biman Hettiarachchi


Biman Hettiarachchi joined CILT Sri Lanka in 2012 with a passion for enhancing and promoting professionalism among future leaders in the field of logistics and transport. He is currently serving this purpose as Chairperson of CILT Sri Lanka's Young Professionals' Forum, and a member of CILT Sri Lanka's National Council. He appreciates the opportunities presented by CILT to interact with senior and established practitioners in this booming industry, widening his professional network through Institute events and platforms.
As an active Young Professional he has engaged with Sri Lanka's YP Forum since its inception and is now able to use this experience to guide, nurture and develop other Young Professionals throughout the South Asia region.
He is currently working as a Research Assistant and Full-Time Postgraduate Student in the Department of Computer Science and Engineering at the University of Moratuwa, Sri Lanka. His research interests focus on the automation of traditional logistics and transport functions by using computer science & technology to enhance established industry process.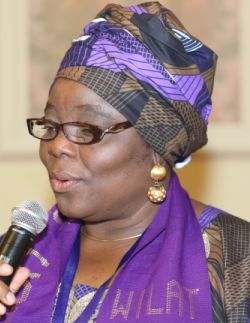 WiLAT Global Convenor Aisha Ali Ibrahim, FCILT, FNIS, FPTM, WiLAT Nigeria Chairperson


Ms Aisha Ali-Ibrahim is both the Founder and the Global Convenor of WiLAT (Women in Logistics and Transport).
She is a Fellow of the CILT, a Fellow of the Nigerian Institute of Shipping, a Fellow of the African Centre for Supply Chain and a Fellow of the Port and Terminal Management Academy of Nigeria.
In 2010 she initiated WiLAT in Nigeria during her tenure as the Female representative on the Council of CILT Nigeria and since then has remained on the council as the WiLAT Chairperson. In 2012 the International President Allan Waller gave Aisha the opportunity to present the formal proposal of the female group at the conference in Birmingham, the UK. She was appointed the Global Convenor at the global group in Colombo, Sri Lanka in 2013.
She became the head of the Traffic Department in the Lagos Port Complex in 2007. She was later posted to Tin-Can Island Port in 2013, and to the Corporate Headquarters in 2016 as Assistant General Manager Operations and finally appointed Port Manager in 2016.
In 2014 she was the first female to be awarded the prestigious CILT International President's Medal.
30 years of working experience and Aisha's vision and passion for the career growth and development particularly in the logistics and transport sector, inspired her to initiate several groups that benefit from networking and empowerment opportunities.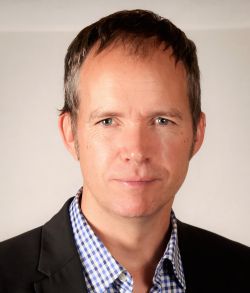 Chris Jones


Chris Jones was one of the founders of industry analyst firm Canalys and leads the Canalys automotive and transportation research practice.

Since co-founding Canalys in 1999, Chris has launched several research areas. In 2000 he pioneered market-specific analysis in smart phones and PDAs, helping Canalys become the leading global provider and standard source of smart phone data and analysis. In 2003, he initiated Canalys' research into LBS and GPS navigation and in 2013, Chris initiated Canalys' wearable technology analysis. In 2016, Chris launched the Canalys Autonomous Vehicle Analysis and Intelligent Vehicle Analysis services.
Chris regularly speaks at industry conferences and has worked on numerous consultancy projects for Canalys clients over the years. He is regularly quoted in the influential business and trade press.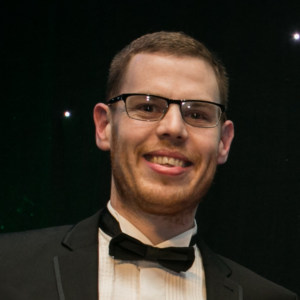 Wayne Kavanagh
Wayne Kavanagh has been a member of CILT for 8 years, initially joining the Young Professionals in the UK and most recently becoming active in Ireland. He is currently the Vice-Chair of the Eastern Section and has ambitions to develop further his career within the Institute.
He has worked in the logistics sector for 15 years in a career that stretches multiple geographies. Most of his experience is in warehousing, transport and logistics and he has a B.Sc. in Logistics and Supply Chain Management. He was the winner of the Future Achiever Award 2017 at the Irish Logistics and Transport Awards.
As Regional Ambassador he intends to promote the interests of YPs. He will focus on sharing the best practice to build a stronger Young Professionals presence in Europe.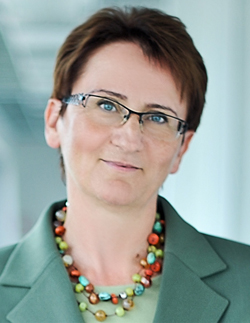 Barbara Kaśnikowska
Since February 2018 she works as General Manager in Wroclaw Aircraft Maintenance Services, a daughter company of Ryanair, running Boeing 737-800 heavy checks and line checks for Ryanair in Poland. In years 2013-2016 she was a President of Walbrzych Special Economic Zone "INVEST-PARK", one of the largest special economic zones in Poland with almost 200 investors (among others automotive, aviation, metal processing, household appliances) from all over the World.
She graduated from the Warsaw School of Economics and worked for many years for public administration, where she was responsible for the coordination of EU programs for Small and Medium Enterprises. Former Vice-President of the Polish Agency for Enterprise Development, initiated the establishing a system of support for Polish enterprises from pre-accession funds (Phare) and later the structural funds. She worked for the Lower-Silesian Marshall Office as a Deputy Director of Regional Development Department, being responsible for Regional Operational Program (with the budget of 1,2 billion Euro). As an expert of the European Commission, she was involved in programs stimulating entrepreneurship and regional development (Phare Partnership, Ecos-Ouverture). United Nations Development Fund has used her experience while assessing the effectiveness of women and business support in Bulgaria. She ran training courses for central and local administration in the Ukraine, Bulgaria, and Kosovo. As the EBRD expert she was involved in establishing a network of Business Support Centers in Ukraine (EU4Business Initiative).
Mother of two sons, Neuro Linguistic Programming trainer and coach. Recently fascinated with mindfulness philosophy and kaizen.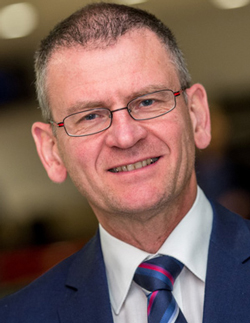 Prof. René (M.) B.M. de Koster


is a professor of Logistics and Operations Management at the Department of Technology and Operations Management, Rotterdam School of Management, Erasmus University (RSM). After completing his PhD at Eindhoven University of Technology (1988) he worked as a consultant. He joined Erasmus University in 1995.
Professor De Koster's research interests are warehousing, material handling, container terminal operations, behavioural operations and sustainable logistics. He is the author and editor of eight books and over 130 papers published in books and journals such as POM, JOM, TS, IIE T, EJOR, and Interfaces.
He is a member in the editorial boards of eight academic journals, a fellow of two research schools, a member of the European Logistics Association (ELA) R&D board, a member of the BVL Scientific Advisory Board, the AIRL board of directors, a chairman of StichtingLogistica, and a founder of the Material Handling Forum.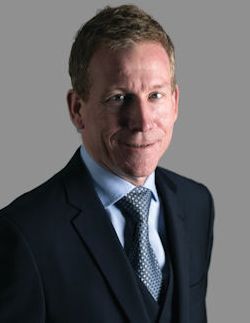 Robin Proctor FCILT became CILT President in the UK

The Institute announced that Robin Proctor FCILT was appointed as the President on 12th May 2017. He has officially taken up the one-year presidency from Will Whitehorn FCILT at the CILT President's Inauguration.
Robin Proctor's career spans supply chain and e-commerce roles with some of the UK's biggest FTSE 100 and 250 retailers, including Sainsbury's, Iceland, Booker, MFI/Howdens, Wickes and Travis Perkins. He was an Executive Director, Travis Perkins Group plc supporting new and emerging businesses, including Toolstation.co.uk, Bathrooms.com and Tilegiant.co.uk.

He is passionate about developing the leaders and innovators of the future, regularly speaking at events to inspire the audience to transform business performance through motivated colleagues delivering supply chain and digital innovation. Robin Proctor is a visiting Fellow at Cranfield University, a member of the Cranfield Supply Chain Advisory Board, Supporter of the Novus Trust, holds a Retail Week Supply Chain Leader of the Year award and is an active supporter of the Whizz-Kidz mobility charity.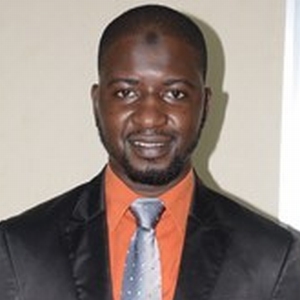 Usman Shuaibu
After joining the Institute in 2015, Usman Shuaibu was inspired by Africa Forum in Mauritius to revive the YP movement in Nigeria where he subsequently became Chair of the YP Executive Committee. As a maritime specialist with a multi-disciplinary background in education, international business, and transport and logistics he has a passion for ocean policy, governance and management. Being part of the CILT family has broadened his industry understanding and has helped him develop professional networks on a national and international scale.
As African Regional Ambassador he hopes to support and energise existing members, encourage more African countries to participate, and advance the interests of African Young Professionals internationally. With over 65% of Nigerian population below the age of 34, there is a unique opportunity to grow the talent of Africa by inspiring YPs to seek new perspectives and maximise their potential.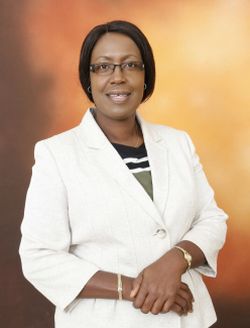 Phideliah Sichone MWABA

Phideliah Sichone Mwaba is a Business Consultant who possesses a Masters Degree in Business Administration (MBA) from Maastricht School of Management, Netherlands through the Eastern and Southern Africa Management Institute (ESAMI), a Bachelor of Arts in from the University of Zambia, a Diploma in Strategic Business Management from SIPU of Sweden, a Diploma in Insurance Studies, a Postgraduate Diploma in International Transport and Logistics from the Norwegian Shipping Academy through the Arab Academy for Maritime Studies in Alexandria, Egypt. She is a Fellow of the Chartered Institute of Logistics and Transport (FCILT) and a Certified Trainer of the Institute of Directors-Zambia.
Phidelia is the Principal Officer and CEO at Hokma Risk Management Solutions Limited where she directs Consultancies, Insurance Broking and Knowledge-transfer Seminars in portfolios of Risk Management, Transport and Logistics Management Systems, Defensive Driving, Smart Fleet Management, Corporate Strategy, Insurance and Corporate Governance. She worked in Insurance for over 25 years, where she got exposed to various business dynamics which motivated her to set up her own firm in 2014 with a vision of creating a Culture of Excellence in Organisations.
She has held various leadership positions in the transport sector; she is the Immediate Past President [the first female President] of the Chartered Institute of Logistics and Transport -Zambia, first Chairperson of the WiLAT-Zambia, past Vice Board Chairperson of the Road Development Agency [RDA], past Board member of the Road Transport and Safety Agency [RTSA]. She is a past Chairperson of the Council of Bureaux of the Yellow Card Scheme, the Regional Motor Third Party Insurance of the Common Market of the Eastern and Southern Africa- COMESA. She is past Chairperson of the Zambia Metal Surveillance Committee. She has vast experience on various other boards as a Director or Committee Chairperson, both in private and government agencies.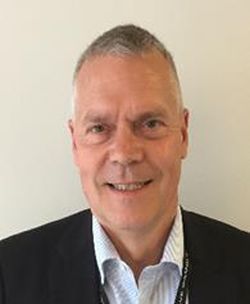 Jan Steenberg FCILT

Jan has been working in director level roles in Supply Chain and Logistics across multiple industries for more than 25 years before joining TCS in 2015 where he is now a Partner in the Supply Chain Practise, working predominantly with large Technology companies on their Digital Supply Chain Transformation programmes.
He has been a member of the Chartered Institute of Logistics and Transport since 1996 and a fellow since 2001. He was elected to the Council of Trustees, CILT International, in 2013 and has been the chairman of the Education Standards Committee since 2015.
Jan is also a frequent speaker at Supply Chain and Logistics conferences.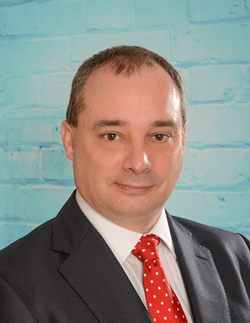 Prof. Richard Wilding OBE

is a British academic and business professional specialising in logistics, transport and supply chain management. He is the Member of Board of the Chartered Institute of Logistics U.K., the international professional membership organisation for professionals involved in the movement of goods and people and their associated supply chains. He is also a Professor of Supply Chain Strategy at Cranfield University. He worked with BBC News in writing and discussing supply chain management, and in particular home delivery issues. He worked with Channel 4 on a Dispatches programme "Where's my missing mail" and published in the Financial Times.

He is best known for his innovative approaches to global logistics and supply chain management, his significant impact on the profession and his online videos and education courses. Professor Wilding was an early adopter of using vodcasts, podcasts and MOOCs for supply chain education including the YouTube Channel, and the creator of a successful iTunesU business course "Supply Chain Management & Logistics: An introduction to Principles and Concepts."